I can remember signing up to blogger a good four years ago now with a sudden burst of inspiration after catching up with some of my favourite fashion bloggers. If I'm honest, I never really took it that seriously as it was just an extra way for me to procrastinate. Now, however, after coming across the online community that blogging has to offer it's become a
pastime
I very much enjoy. From weekly blog chats, press events to blogger meet-ups I think it's easier to get involved in as much or as little as you want in this online community. Blogger meet-ups, especially, give you the opportunity to meet and connect with other bloggers in your local area, bringing the online community into reality and possibly uncovering new friendships. I recently attended the #EastMidsMeetUp held by the lovely Emma from Not Your Average and had a lovely, chilled and fun filled day meeting local bloggers and chatting about all
things
blogging related. As the host, I decided to ask Emma a few questions on blogging, organising/attending a blogger meet-up and blogging with a baby!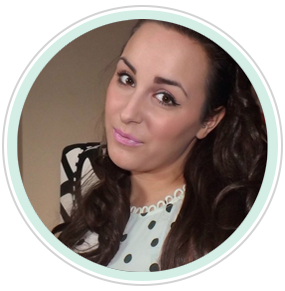 Hello! Could you tell us a bit about yourself?
Hey! I'm Emma, 23 (nearly 24) years old and live in a small town near Burton on Trent, Derbyshire. I have a 6 month old girl called Millie and live with my boyfriend of 2 years. I'm currently also studying Childhood part time with the open university and plan (or hope) to be a Primary Teacher or Teaching Assistant!
How and why did you start blogging?
I started blogging when I was in university to start with but I used a blog.com platform that never really got many hits so when I left (due to being pregnant) I set up a new blog with Blogger in January of this year and everything went from there. It was mainly to fill up my spare time as I was only working casually and part time because of being pregnant and then when January came, nowhere would take me on as I was 5 months pregnant and they probably knew I'd be leaving pretty soon!
The blogging community offers so many great opportunities, one of my favourites being meet-ups which is something you have recently organised. What inspired you to hold the #EastMidsMeetUp?
The main reason was because you hear so much of events happening down in London that people in the Midlands find hard to get to and then when there is other meet-ups that are held in the Midlands, you get Londoners and Northerners travelling and they take up spaces that could have been for more local girls. It's why I was so picky when it came to spaces for this one, you had to live in a 30 mile radius of Derby so that it was strictly local bloggers!
For anyone thinking of organising and holding their own blogging meet-up or event, what advice would you give them?
DON'T! Haha, just kidding. But it does take a lot of work and can get stressful, especially if you want to make it big and provide goodie bags. Contacting companies or emailing companies back takes up a lot of time and you have to be super organised as you have so many things coming in and out. Set up spreadsheets for attendees, companies and people you need to get back to and update it on a daily basis. This way you keep on top of everything!
Attending a meet-up can be quite nerve-wracking! For anyone attending a meet-up for the first time, what advice would you give them?
I don't really get nervous when meeting new people so it's hard for me to advise but I guess that you know you're going to have at least one thing in common with everyone there - blogging! Don't be shy, just come straight out and ask the person standing next to you "What's your name? What's your blog?" and you'll find they will probably have been thinking the same thing but you beat them to it! :)
Your blog ranges from posts on Fashion, Beauty and being a recent Mother! How exciting has it been being a part of the #pbloggers community too?
It's really nice to know that people are going through, or have been through the phases I go through with Millie. Such as sleeping, or lack of, feeding problems etc. There is always someone that can give you advice or re-assure you that everything will be okay. The #pbloggers chats are kind of a luxury when it comes to parenting though, everyone has their different parenting ways but it's good because we can all learn something new from each other!
What has been your most recent beauty purchase?
Up until now, I have been re-purchasing some of my holy grail high street products such as Seventeen's Phwoarr Paint, Barry M Lash Vegas, No7 Beautifully Matte Foundation and Collection Eye Liner. All AMAZING but cheap products.
What are your top three beauty products at the moment?
At the moment it has got to be...
1) MAC Up the Amp Lipstick
2) Sleek Vintage Romance Palette
3) Seventeen Phwoarr Paint
Thank you Emma! Where else can we find you?
___
I hope you guys liked this interview! Let me know what you think below and if you have any suggestions :)
Find me on: YouTube | Bloglovin | Twitter | Instagram: @thatgirlsaadiya